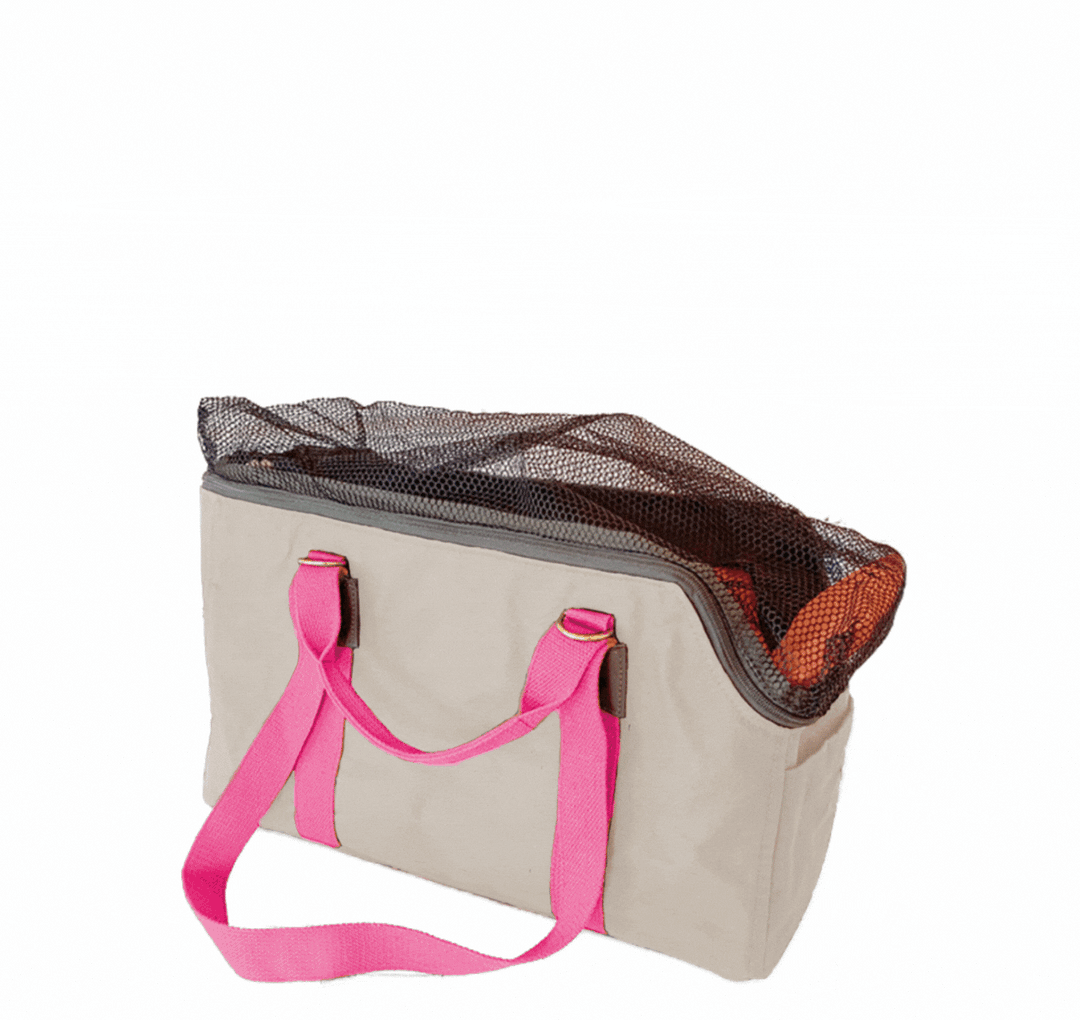 "The world belongs to the brave" and our dachshunds have a lot of that, as we all know. With this in mind, we were so brave to implement a heart project with Julia from the scissor manufacturer PAUL : A favorite dog bag for the dachshund Greta! This high-quality, handcrafted carrier bag for dogs is the result of the deepest love of dachshunds and will make every little dog's heart beat faster. It was and is simply "love at first sight of the dachshund".
With us you get the dog bag as a -DYO- design your own from 249 EUR.
Good to know! GRETAS NEW DOG BAG in khaki with many colored inlays is available exclusively from the scissors manufacturer PAUL for EUR 198.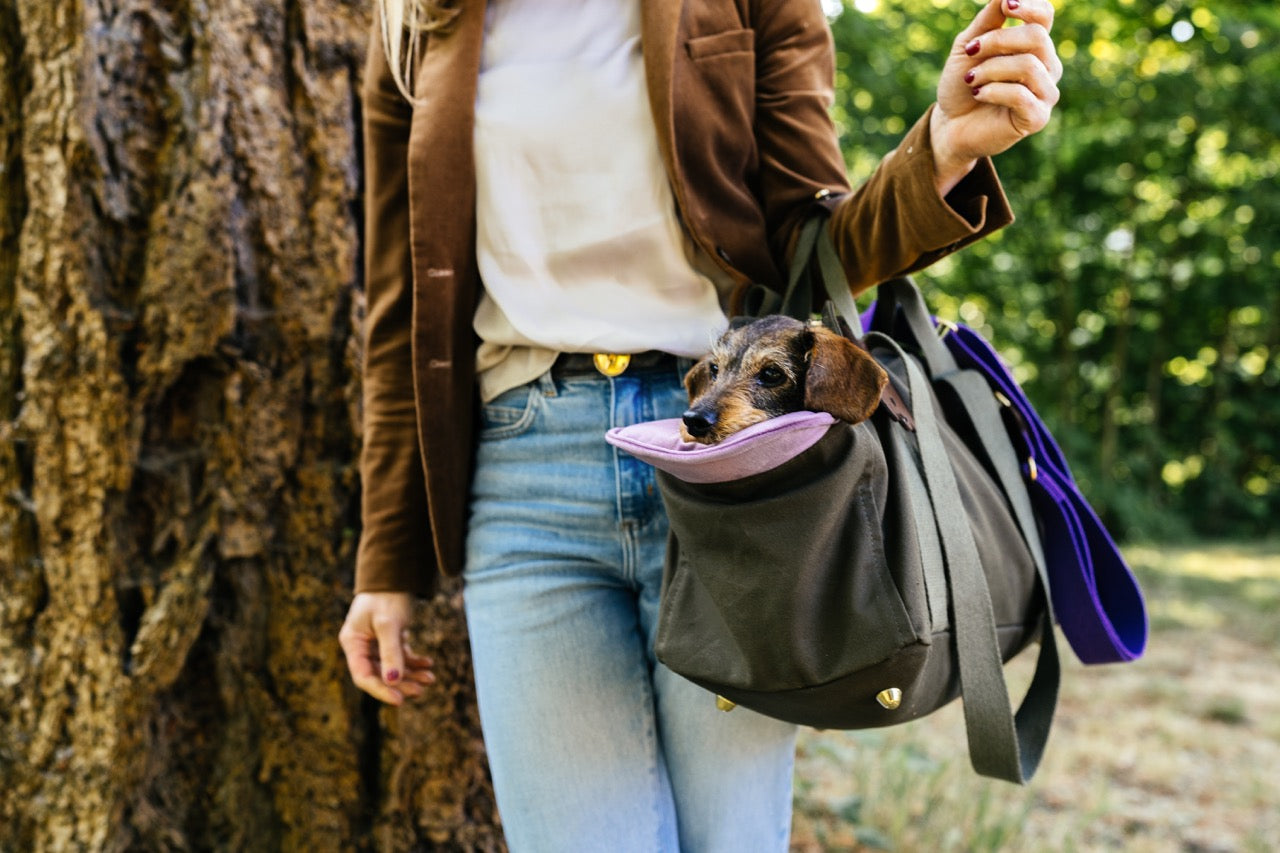 dog bag
• Made of canvas & easy-care velvet
• exchangeable inner lining
• Suitable for dogs up to approx. 10-12 kg
• External pocket
• Can be combined with shoulder straps
to change
velvet inlay
The velvety soft and changeable inner lining is not only beautiful, but also incredibly easy to care for. The padded inlay can be changed in less than a minute and is easily washable at 30 degrees in the washing machine. The inlay is also available from the scissors manufacturer PAUL.
Dress up
shoulder strap
With a shoulder strap, the dog bag can be carried particularly comfortably crossbody. There are 4 eyelets underneath the shoulder straps for attaching a shoulder strap. Whether one-tone, two-tone or with velvet details - the shoulder strap can be perfectly matched to your outfit!
Die TRANSPORT Hundetasche