Anna's Favorites
Anna & Carlitos! A very special connection! Not just a long friendship, but it was Anna who had the first Carlitos saddlecloth under her saddle to try out! And today, many saddlecloths later, we are presenting Anna's Favorites together, which can be ordered directly from our shop!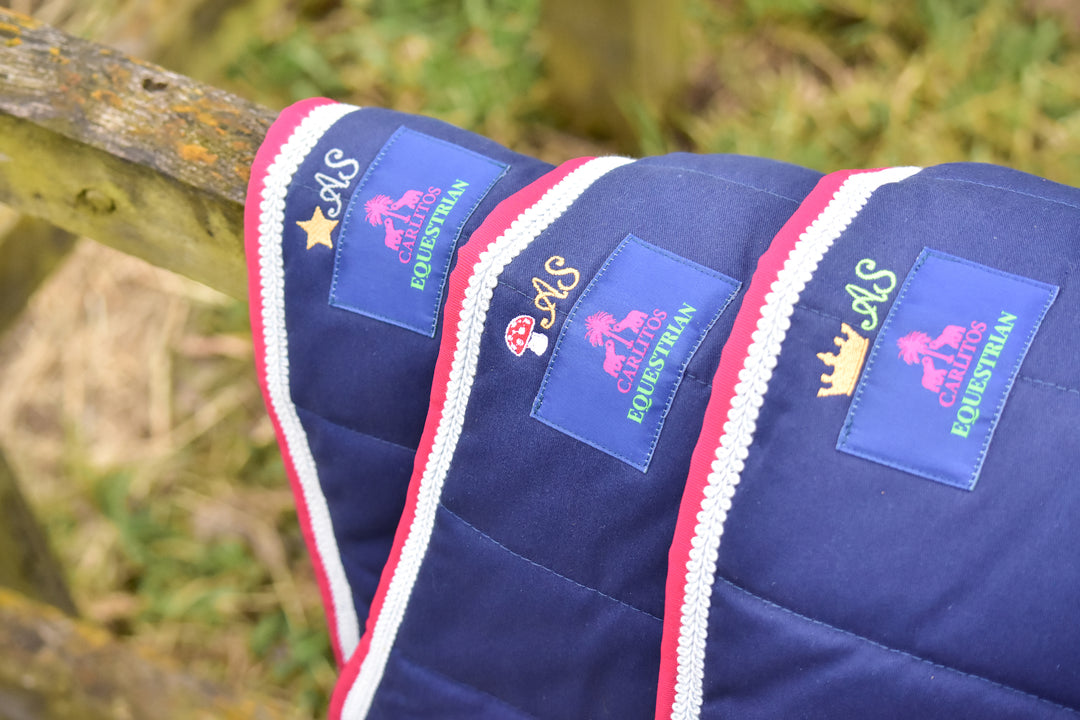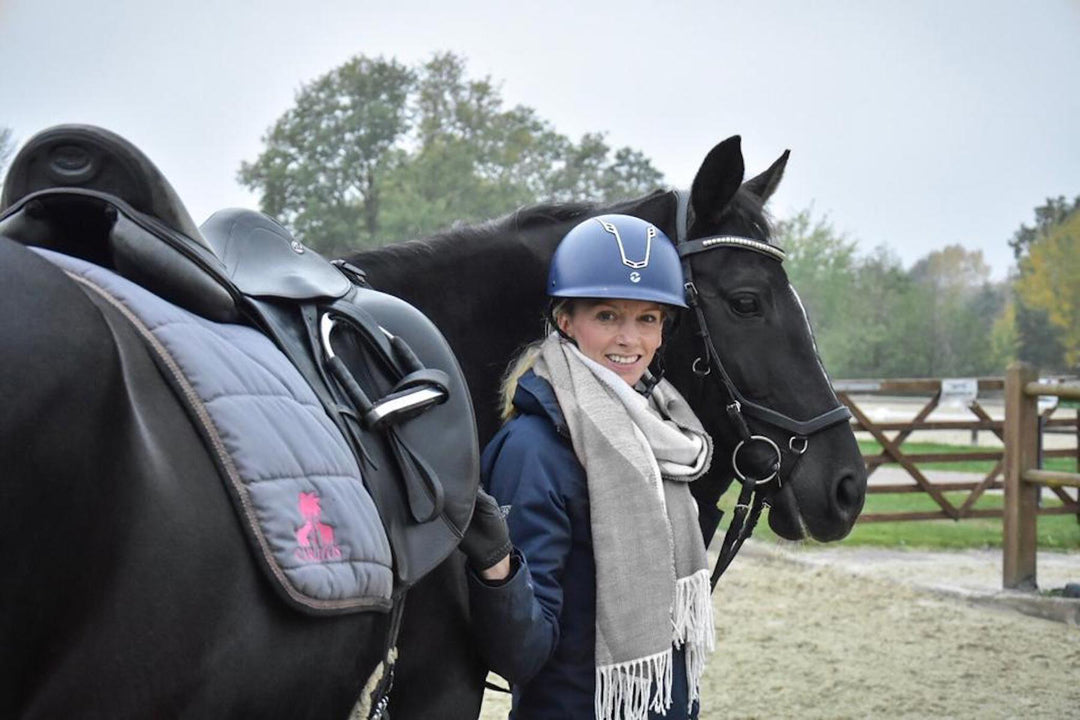 About Anna Siemer:
Anna runs her own training stable for eventing horses in Luhmühlen. She is a member of the federal squad and has won tournaments up to CCI4*. She is also the winner and medalist at the German Championships and European Championships for young riders.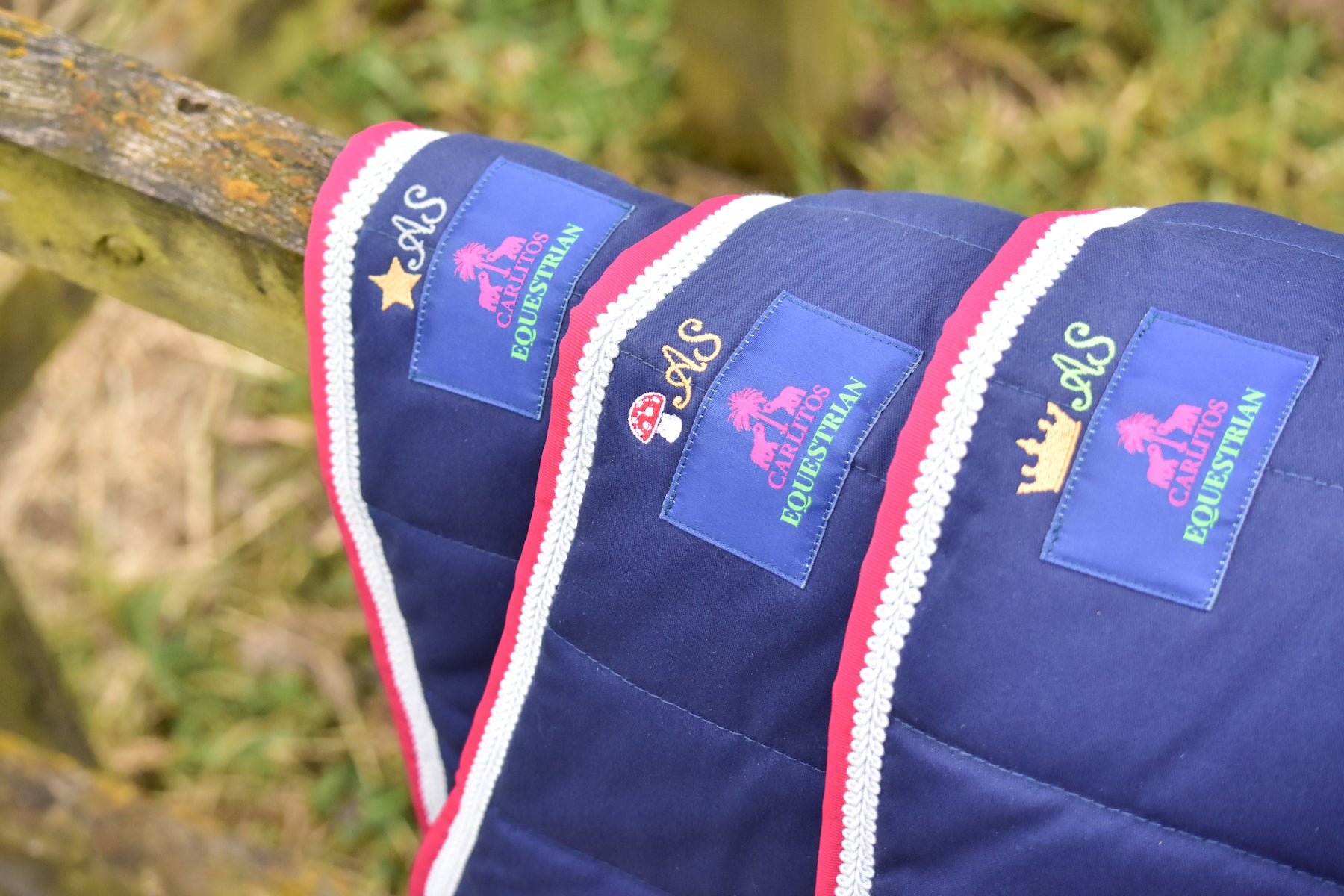 Carlitos by Anna
The collection
Dark blue base color offset with silver and pink.
All products can also be personalized with your own name or monogram. Of course, the lucky icon like 🍀⭐️🍄🦄 & co should not be missing from the saddle pad!
To do this, call up the product and click on the " Add embroidery " button.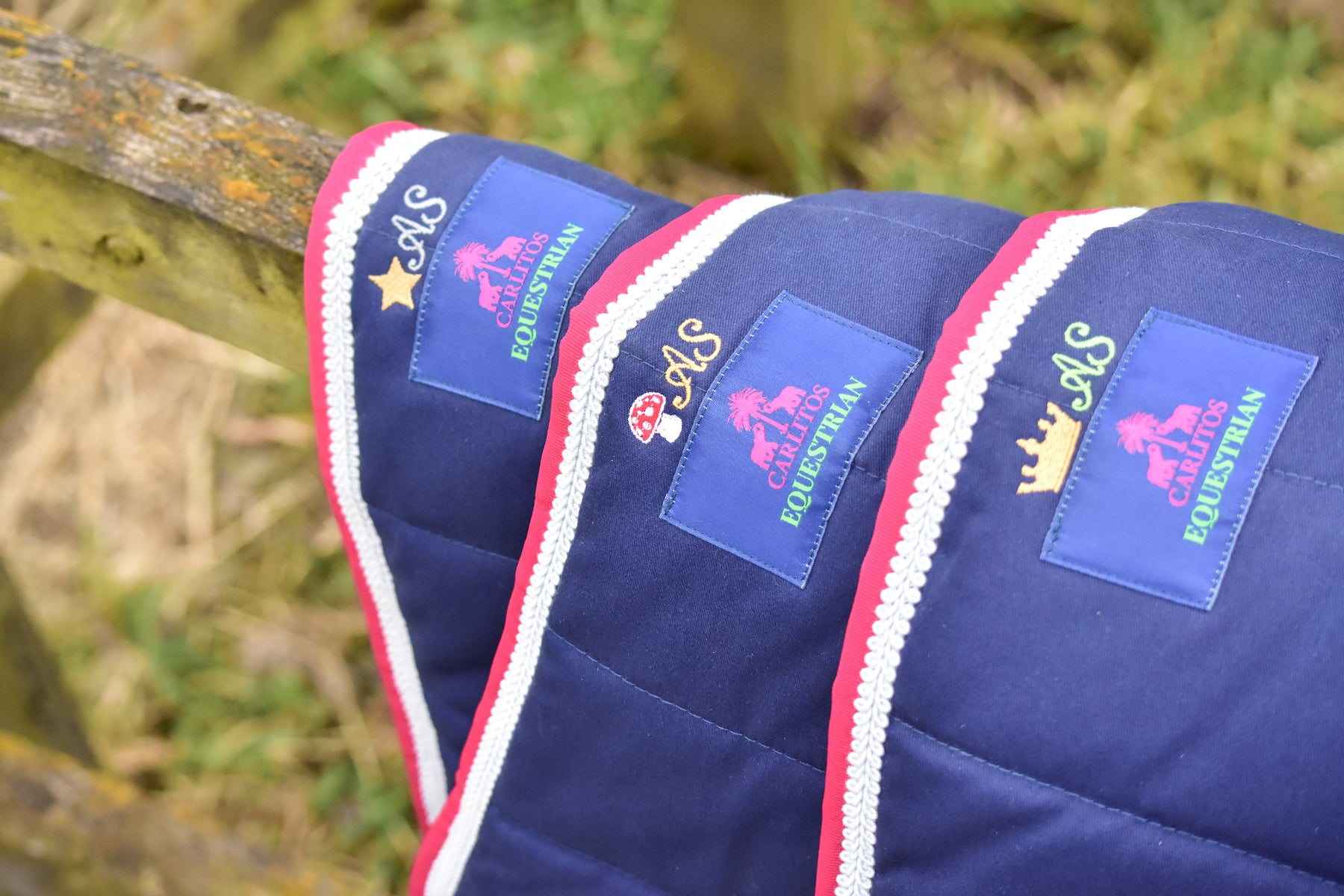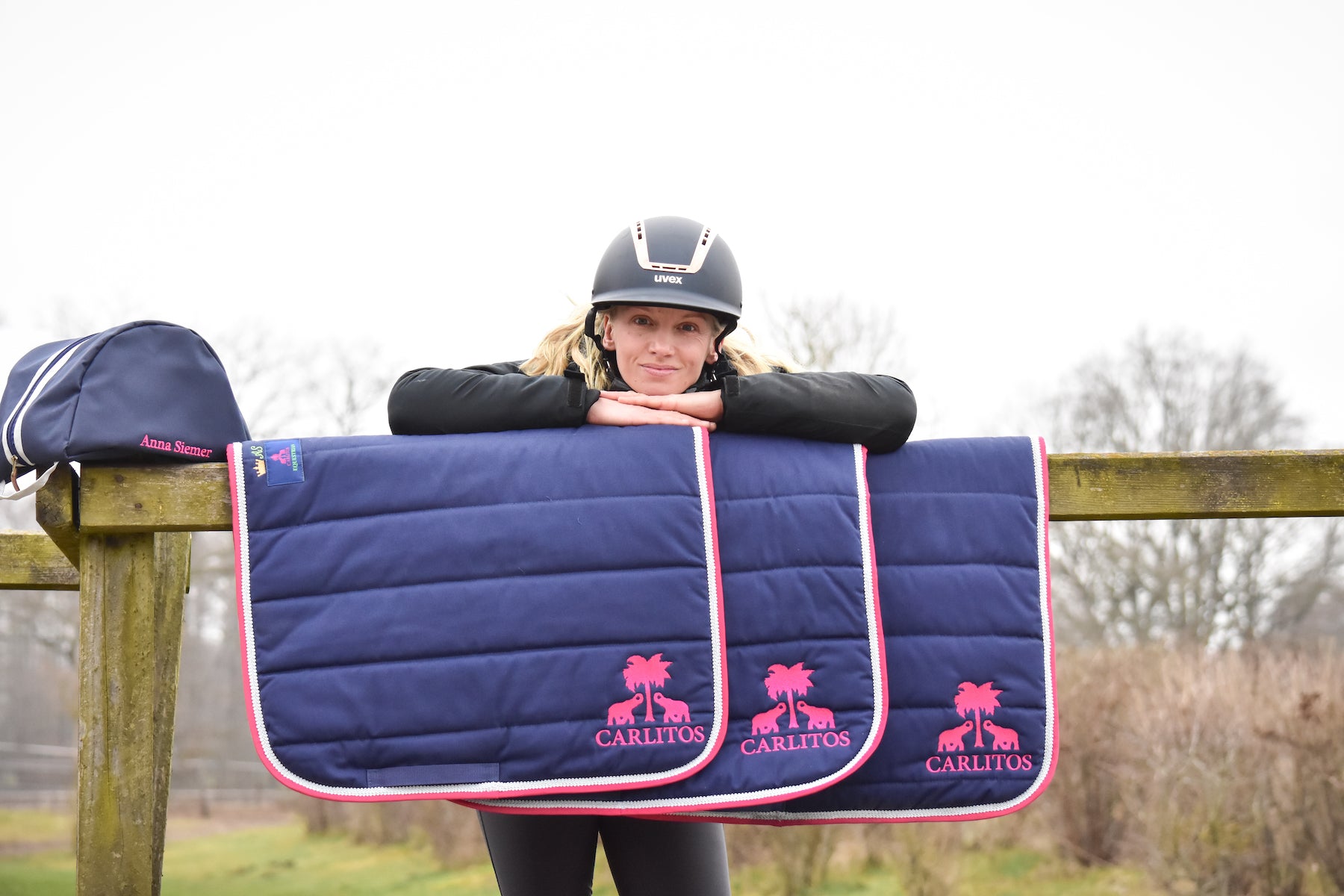 Anna and the dirt bag
Anna Siemer: "I don't like it at all when dirty things fly everywhere after the exam. Or even worse - get too close to the clean equipment. That's why I developed the dirt bag with Johanna!
And now this very practical, large bag is indispensable. For every training he first transports the clean things and after riding then everything that is dirty ends up in the sack. The bag is easy to close and can also be easily rinsed out."