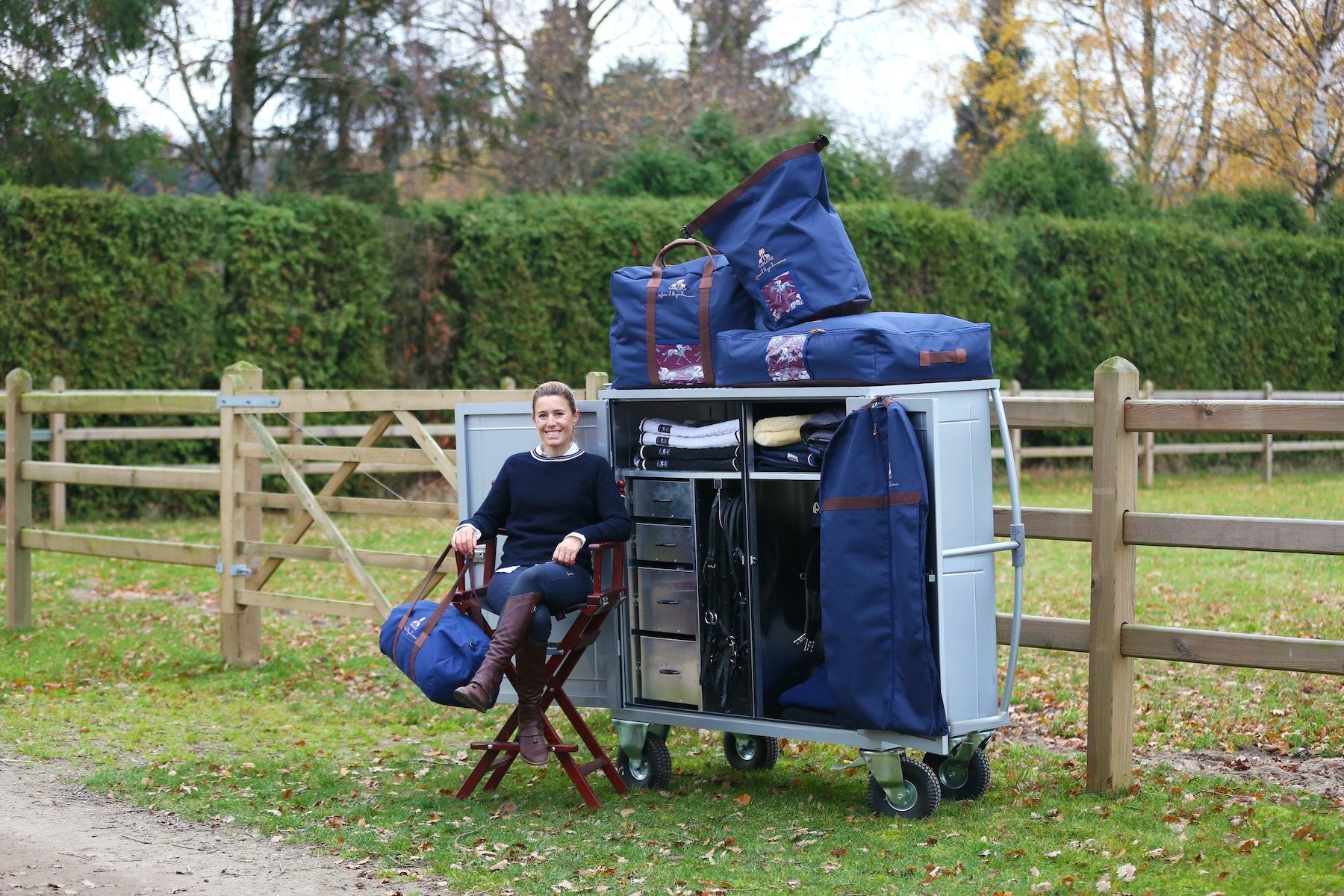 Carlitos by Janne F. Meyer-Zimmermann
Designed by JANNE
With her international successes, Janne Friederike Meyer-Zimmermann has been one of the most successful show jumpers in the world for over a decade. With her many years of experience, she has now designed a handmade collection together with Carlitos to make everyday stable life and tournament life even easier and more beautiful.

Discover a collection with many practical and particularly beautiful details such as sophisticated lettering options, artificial leather reinforcements or the "horsepower" fabric from Öne Lancken Design's repertory.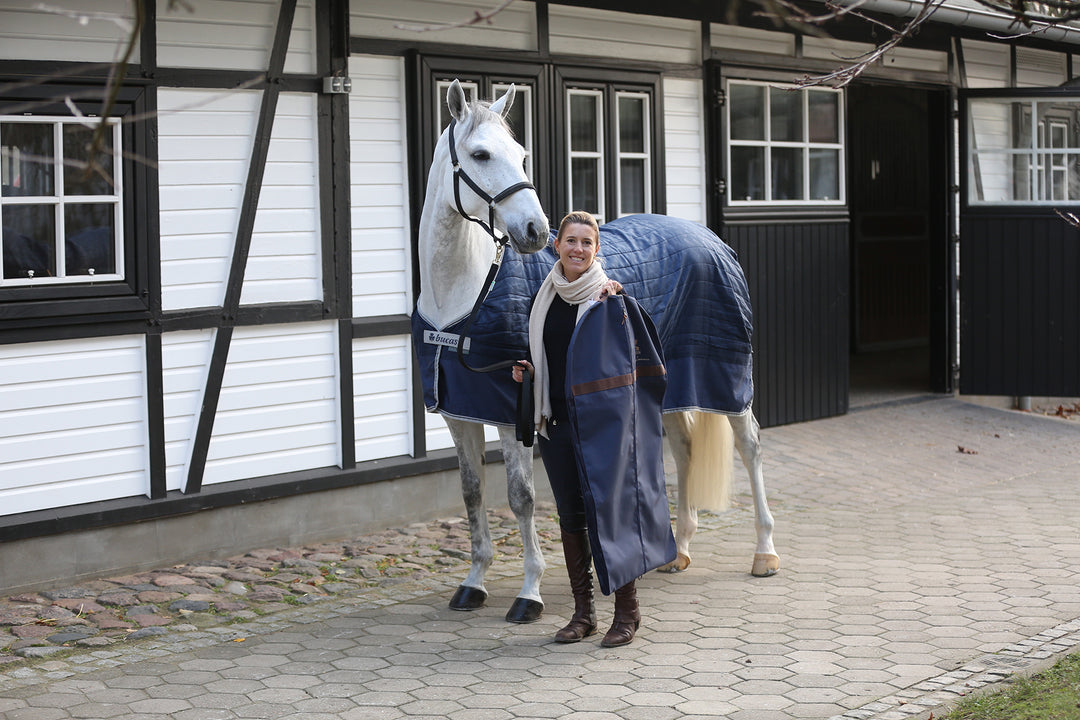 The Ridersbag by JFMZ
Janne F. Meyer Zimmermann: "The Riders Bag is an indispensable companion for stable and leisure and transports everything you need stylishly in hand luggage size. With separate compartment for riding boots."