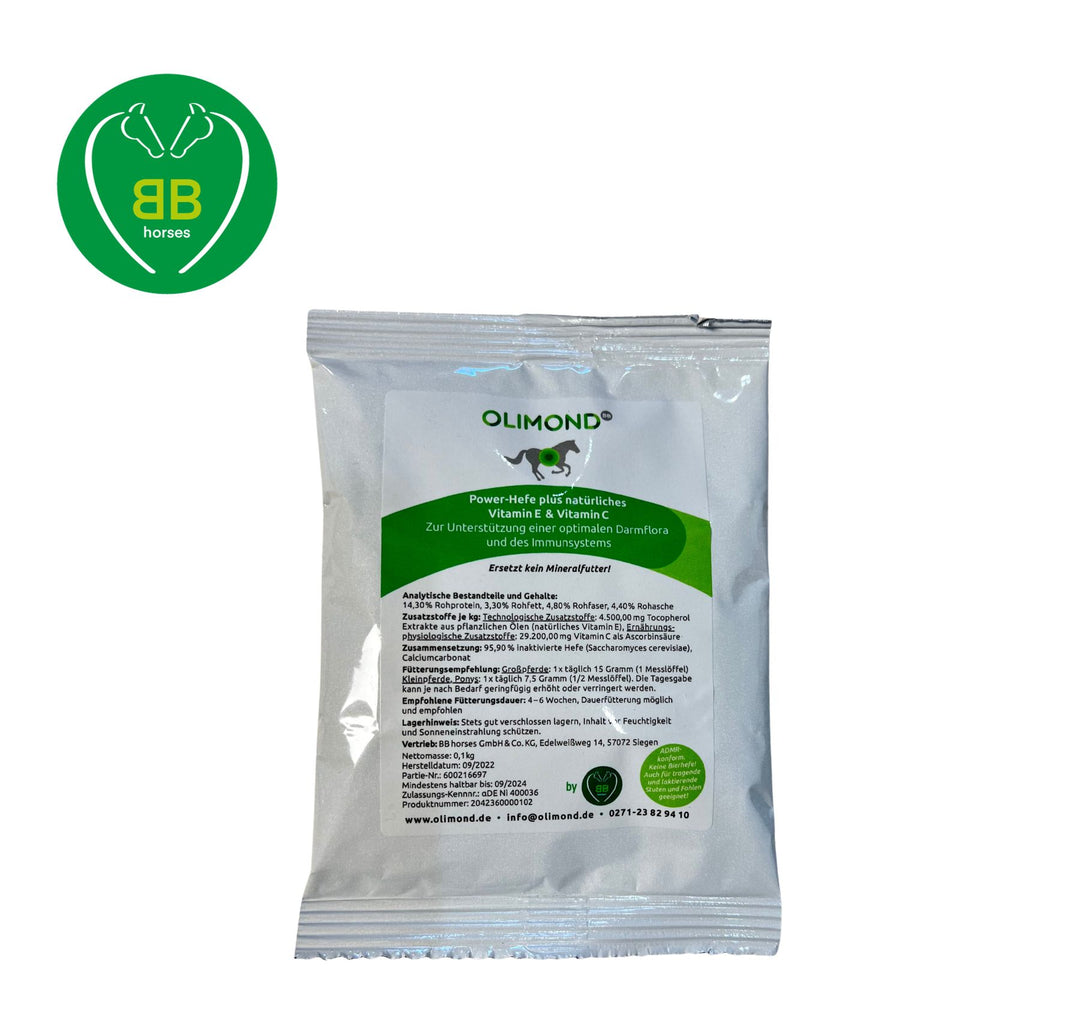 Olimond BB -für Pferde-
Regular price
€5,50
/
Tax included.
Shipping
calculated at checkout.
Size : 100 gr
Weight :
Material:
Each model is unique.
The delivered product may differ from the product photo due to different shades of fabric batches and different pattern gradients of the fabric. All Carlitos products are sent to you directly from our factory in Poland!
Please note that design your own products and personalized (embroidered) products are non - returnable.
The specified delivery time depends on whether the product is in stock or has been made for you.
If you would like faster delivery , you are welcome to contact us. On request, we will also be happy to send you your products as a personalized voucher by e-mail in advance.
All products are shipped directly from our factory in Poland and various shipping service providers are available to you. You can find information on shipping times here !
Care instructions: If dirty, we recommend cleaning them dry with a brush or a damp cloth.
Alle Informationen zum beliebten Olimond BB erfahren Sie hier!

Probierpackung 100 gr für ca. 1 Woche ausreichend!
Olimond BB ist ein Ergänzungsfuttermittel und das Produkt einer speziellen Fermentation und schonenden Trocknung der Hefe Saccharomyces cerevisiae und ist somit eine inaktivierte Hefe (keine Bierhefe!), die keine Gärungsprozesse im Magen-Darmtrakt des Pferdes verursacht. Die wichtigen Hefefaktoren, B-Vitamine und die Fermentationsprodukte bleiben erhalten. Der Unterschied zu anderen Hefeprodukten liegt darin, dass die sehr wichtigen Stoffwechselprodukte (Metaboliten) der Hefen nicht erst im Magen des Pferdes gebildet werden müssen, sondern genau diese Stoffwechselprodukte werden mit Olimond BB gefüttert. Durch einige Stellschrauben bei der Fermentation haben wir die Anzahl der Metaboliten sogar noch erhöhen können. Olimond BB ist ein Postbiotikum, das den Magen mit seiner aggressiven Magensäure und den Dünndarm unbeschadet passiert. Stattdessen gelangt Olimond BB in den Dickdarm des Pferdes, wo es den "guten" und wichtigen Mikroorganismen der Darmflora als Nahrung dient.
Die Unterstützung des Darms und der Verdauung ist wichtig bei Symptomen, die Folge mangelhafter Ernährung sind. Dazu gehören zum Beispiel:
Kotwasser

Schlechte Futterverwertung, besonders bei schwerfuttrigen und alten Pferden

Gestörte Darmfunktion, speziell des Dickdarms

Haut- und Fellprobleme bis hin zu Ekzemen

Wassereinlagerung und Lymphstau
Vorteile von Olimond BB:
Unterstützt eine optimale Darmflora und das Immunsystem

Kann eine schnellere Regeneration nach Beanspruchung fördern

Optimiert die Aufnahme und Verwertung von Nährstoffen zum unterstützenden Wachstum bei Jungpferden

Verbessert das Aufspalten des Futters und kann damit die Nährstoffversorgung erhöhen

Fördert das Allgemeinbefinden von Pferden aller Rassen und jeden Alters

Auch für tragende und laktierende Stuten und Fohlen geeignet

ADMR-konform
Power-Hefe plus natürliches
Vitamin E & Vitamin C
       Zur Unterstützung einer optimalen Darmflora und des Immunsystems
       Analytische Bestandteile und Gehalte:
      14,30 % Rohprotein, 3,30 % Rohfett, 4,80 % Rohfaser, 4,40 % Rohasche
Zusatzstoffe je kg:
Technologische Zusatzstoffe: 4.500,00 mg Tocopherol Extrakte aus pflanzlichen Ölen (natürliches Vitamin E)
Ernährungsphysiologische Zusatzstoffe: 29.200,00 mg Vitamin C als Ascorbinsäure
Zusammensetzung:
95,90 % inaktivierte Hefe (Saccharomyces cerevisiae), Calciumcarbonat
Fütterungsempfehlung:
Großpferde: 1 x täglich 15 Gramm (1 Messlöffel)
Kleinpferde, Ponys: 1 x täglich 7,5 Gramm (1/2 Messlöffel)
Die Tagesgabe kann je nach Bedarf geringfügig erhöht oder verringert werden.
Empfohlene Fütterungsdauer:
4 – 6 Wochen, Dauerfütterung möglich und empfohlen
Lagerhinweis:
Stets gut verschlossen lagern, Inhalt vor Feuchtigkeit und Sonneneinstrahlung schützen.
Alle weitere Informationen von unserem Partner BB horses hier erfahren!