Maybe the smallest, but the most important piece of luggage! The wash bag -L- (large) is made of dirt and water-repellent canvas. Noble details, such as a trimmings, leather accessories, the special fabrics and, above all, the sophisticated interior layout make them something very special.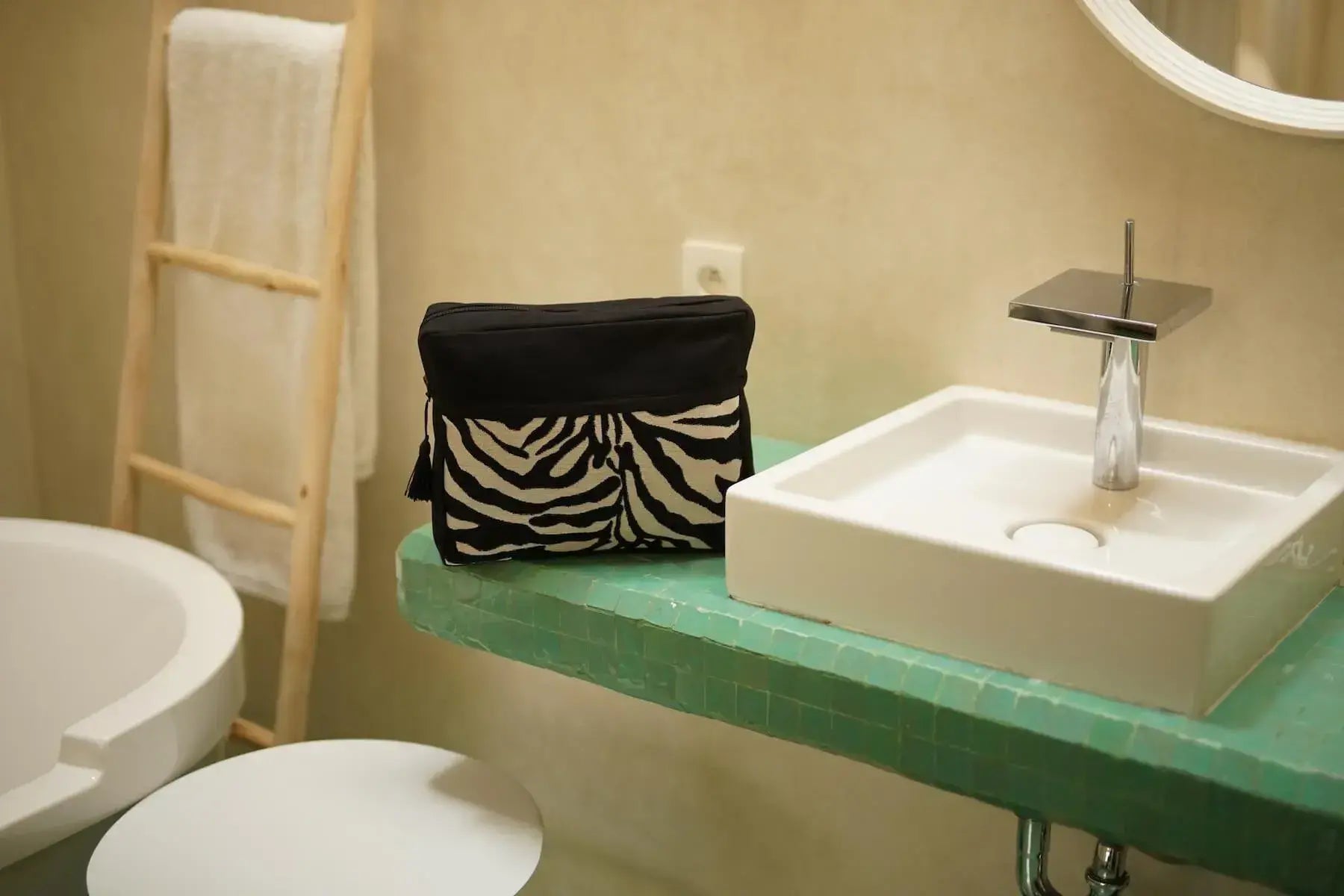 Toiletry bag -L-
• Sophisticated, clear layout
• Easy to care for as it can be wiped off
• High enough to store shampoo bottles upright, for example
• Many compartments and additional elastic band for attaching additional bottles
High form
Due to the height of the toiletry bag of 23 cm
shampoo bottles, body lotion or hairspray cans can be stored upright.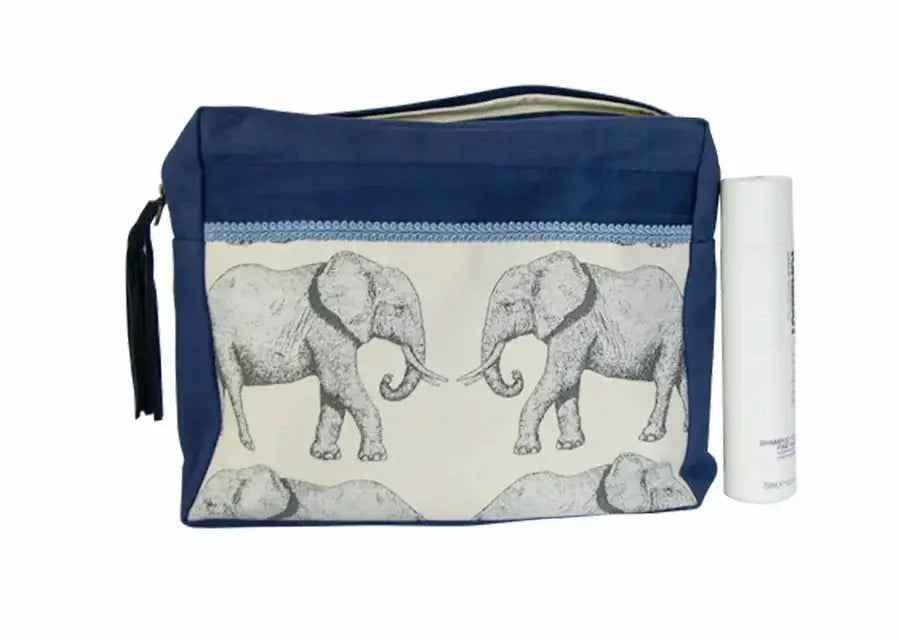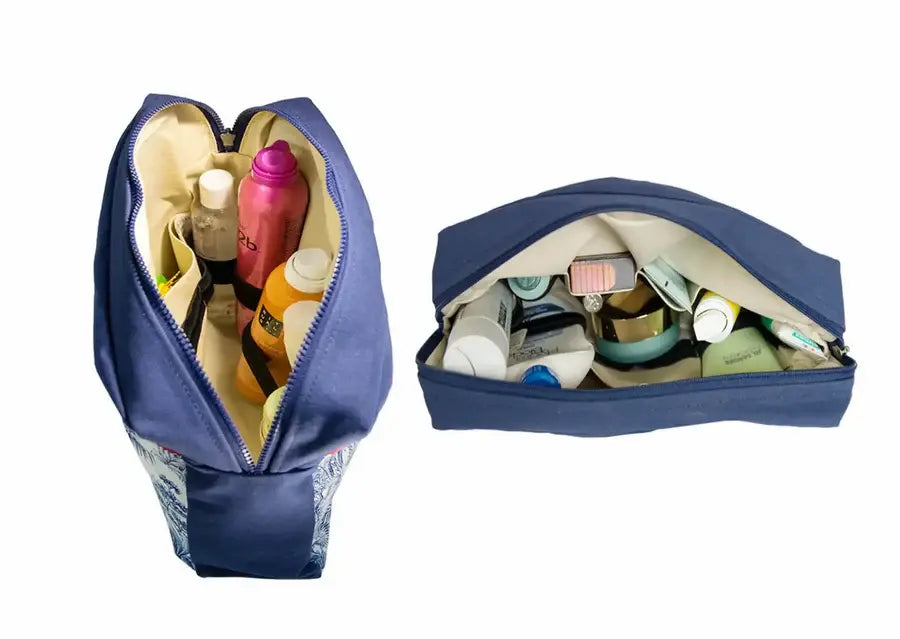 inside pockets
There are several indoors
Inside pockets as well as a practical
Elastic storage system
Tape. Flexible use.
Our 3 sizes at a glance: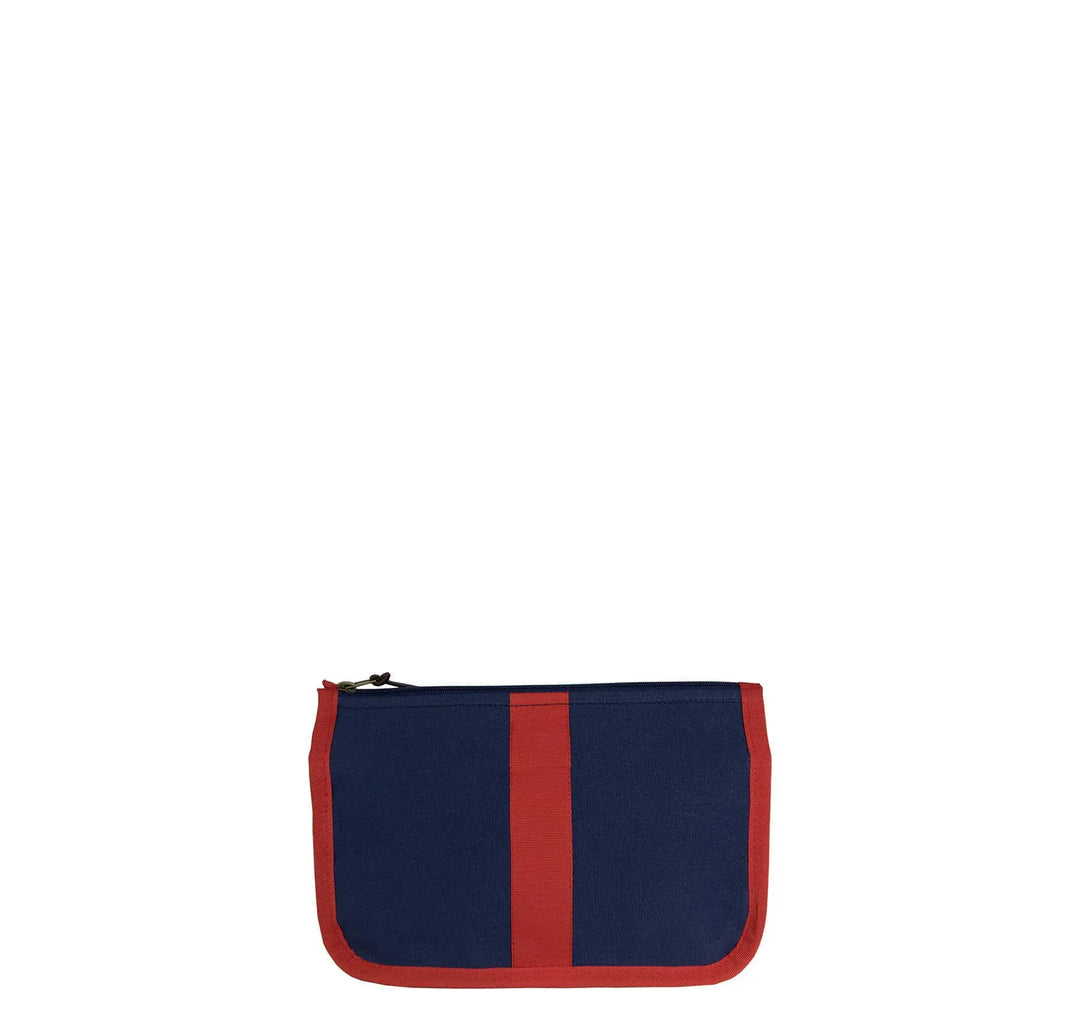 size -M-
medium
Space for all important utensils.
Especially popular with children
and men.

L 28 cm x H 18 cm x W 9.5 cm at the bottom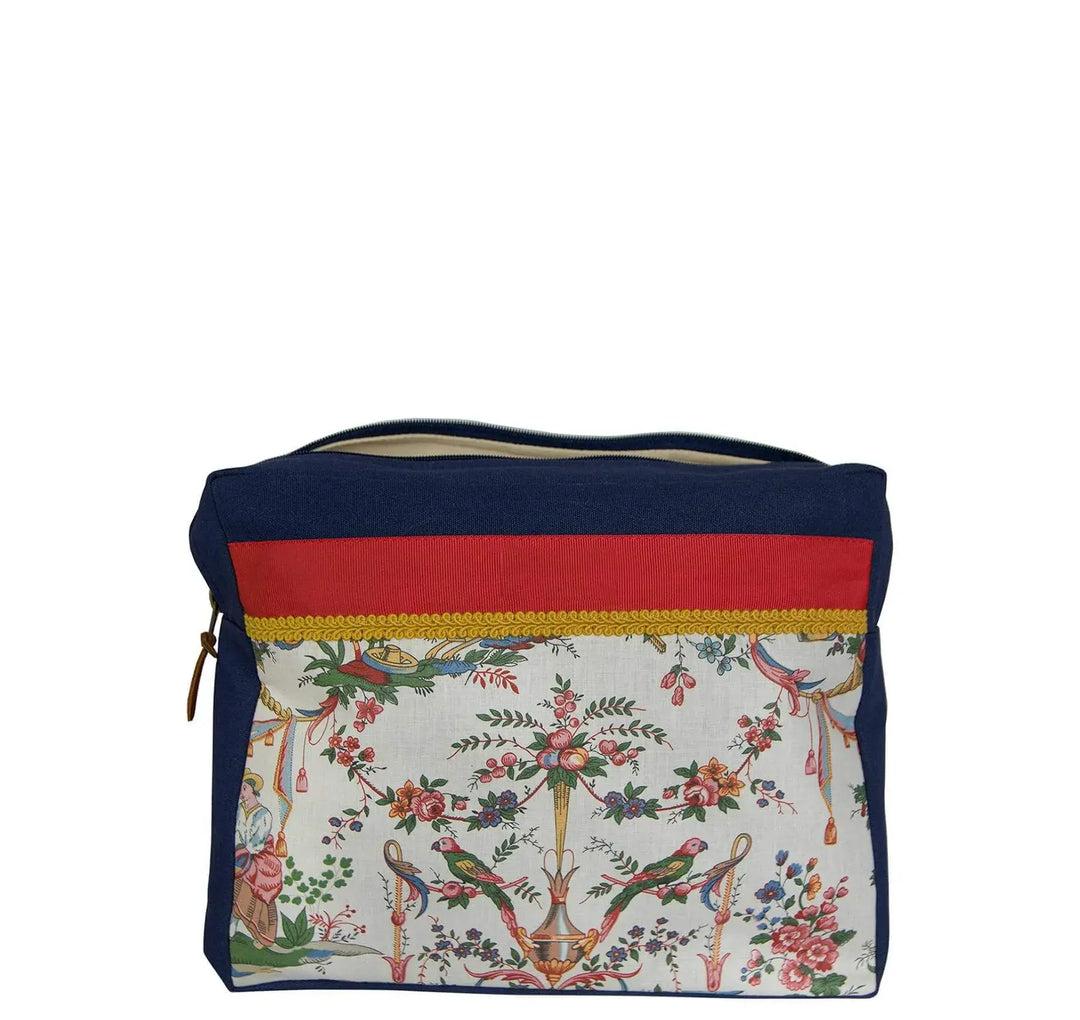 SIZE L-
Large
A wash bag that really offers space.
And due to the high shape, various surfaces
can also be kept standing.
L 31cm x H 25cm x W 9.5cm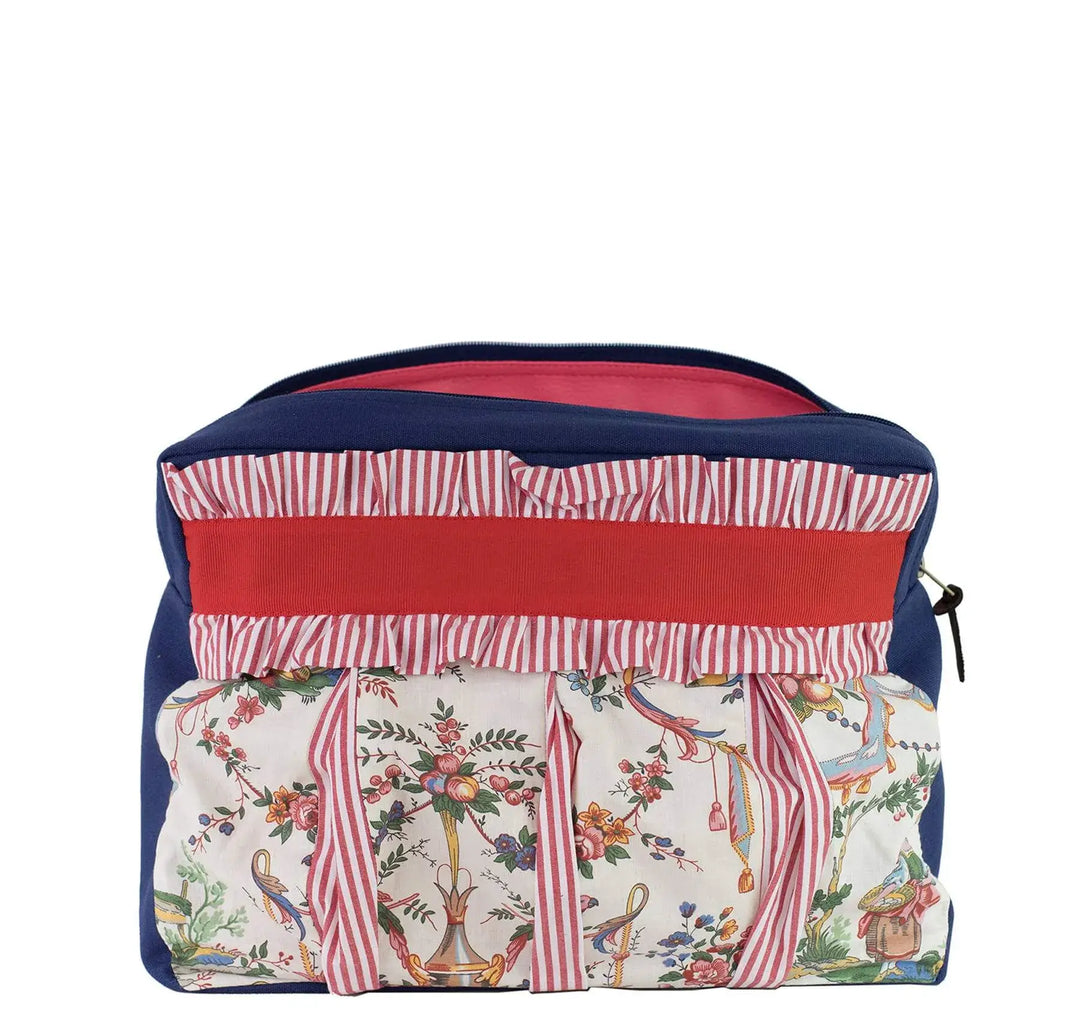 size -XL-
Extra big
Playful and extra space!
Due to the bulbous shape stretches
these out in the middle.

L 34cm x H 25cm x W 9.5cm