The helmet bag offers the perfect accommodation for helmets of all kinds.

Design the helmet bag as a design of your own in your favorite colors and to match your set. And personalize the bags with your name or logo.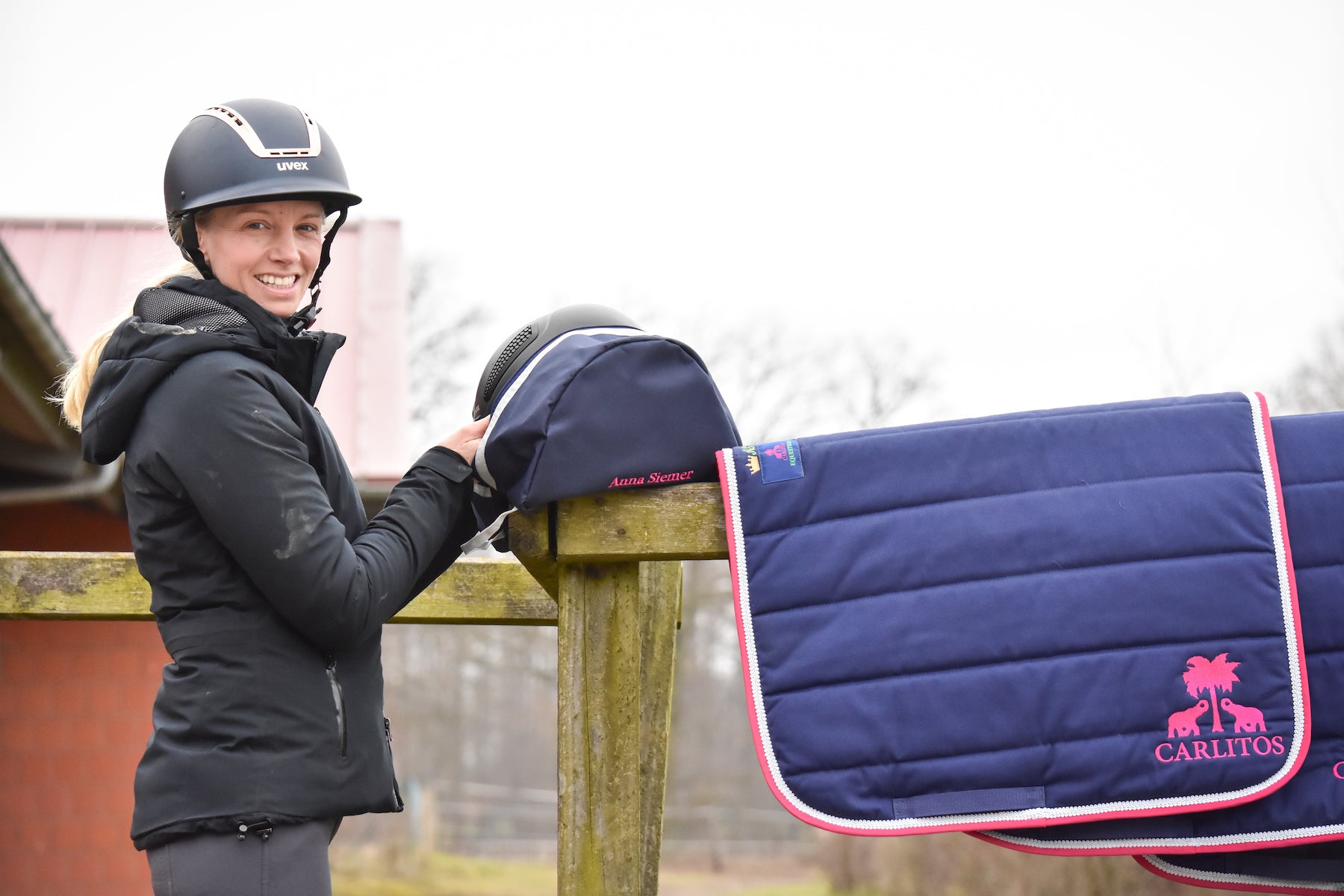 helmet bag
• Convenient for storing riding caps as well as other helmets
• Generous ventilation in the lower area, which allows the helmet to dry off
• Can be hung up on the carrying handle and easily transported
Good ventilation
Thanks to the generous ventilation on the underside, the riding cap can dry well after use and no moisture remains inside the helmet. The long zipper makes the bag easily accessible.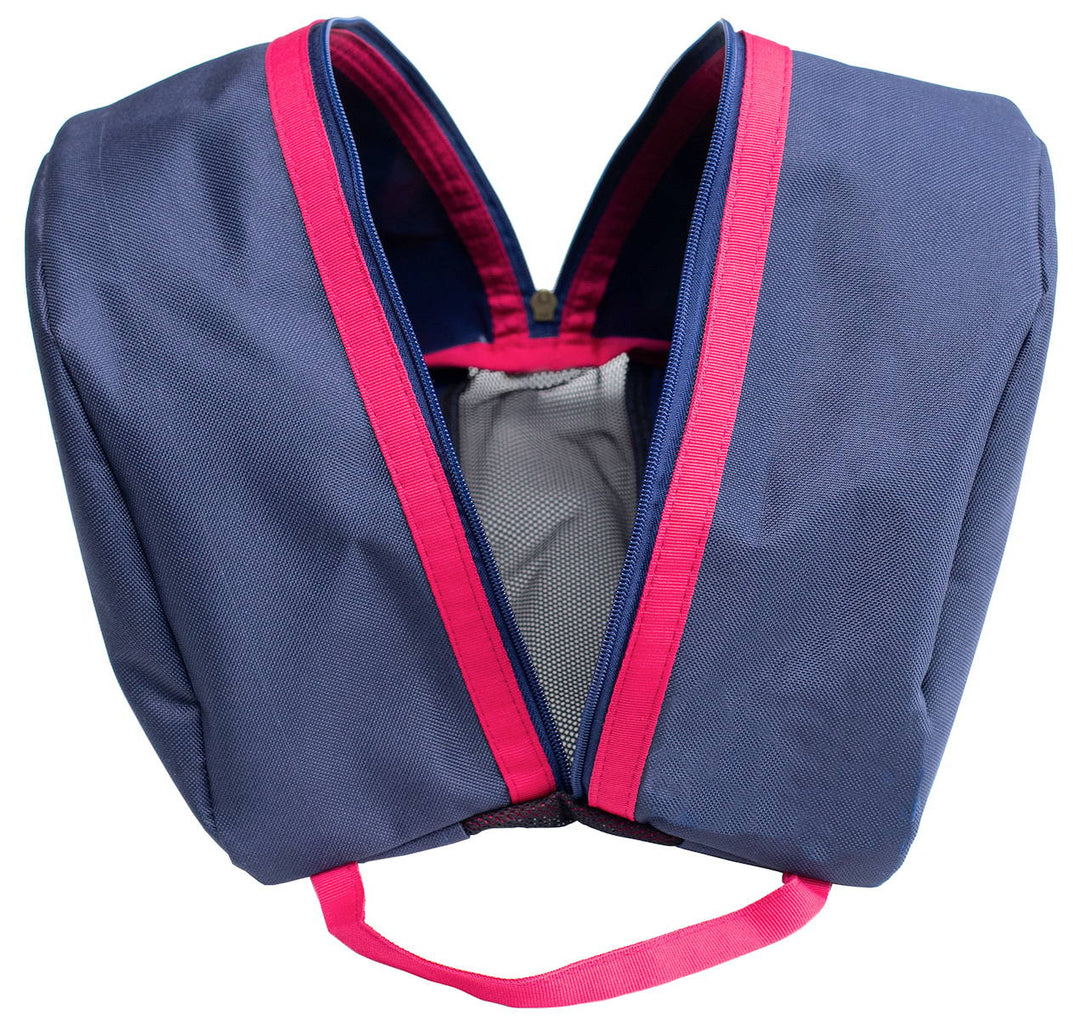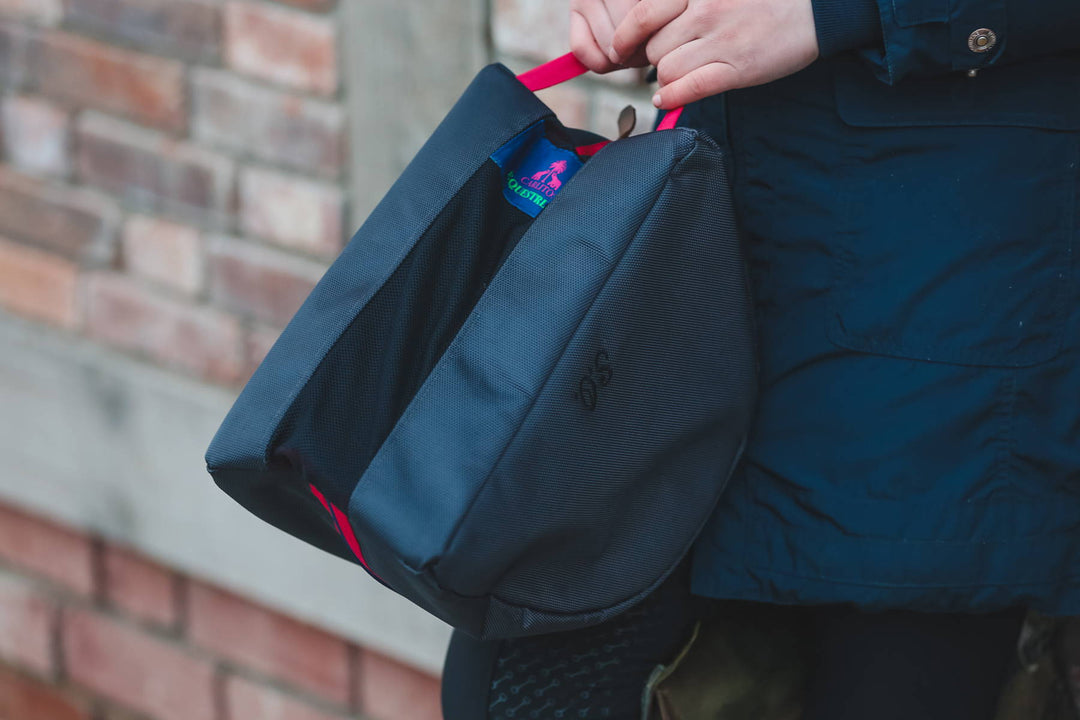 Perfectly transported
With the carrying handle, the helmet bag is not only always ready to hand. It can also be hung up perfectly in the tack cabinet, on the cloakroom, boxing ends, etc. Of course, a monogram should not be missing! Or how about the embroidery dressage , cross-country or jumping - so you are guaranteed to choose the right cap!