The name Fieldbag or "FELD TASCHE" describes this bag perfectly. It does just about anything and is extremely easy to care for! The water- and dirt-repellent Kodura fabric is very hard-wearing, the lining is rubberized and the interior is flexible.
The use is extremely versatile! For the stable as a cleaning case or box door bag, in everyday life when shopping, cooler bag, picnic basket, for various equipment, as a photo case, when traveling as a camping or beach bag, as a fishing bag....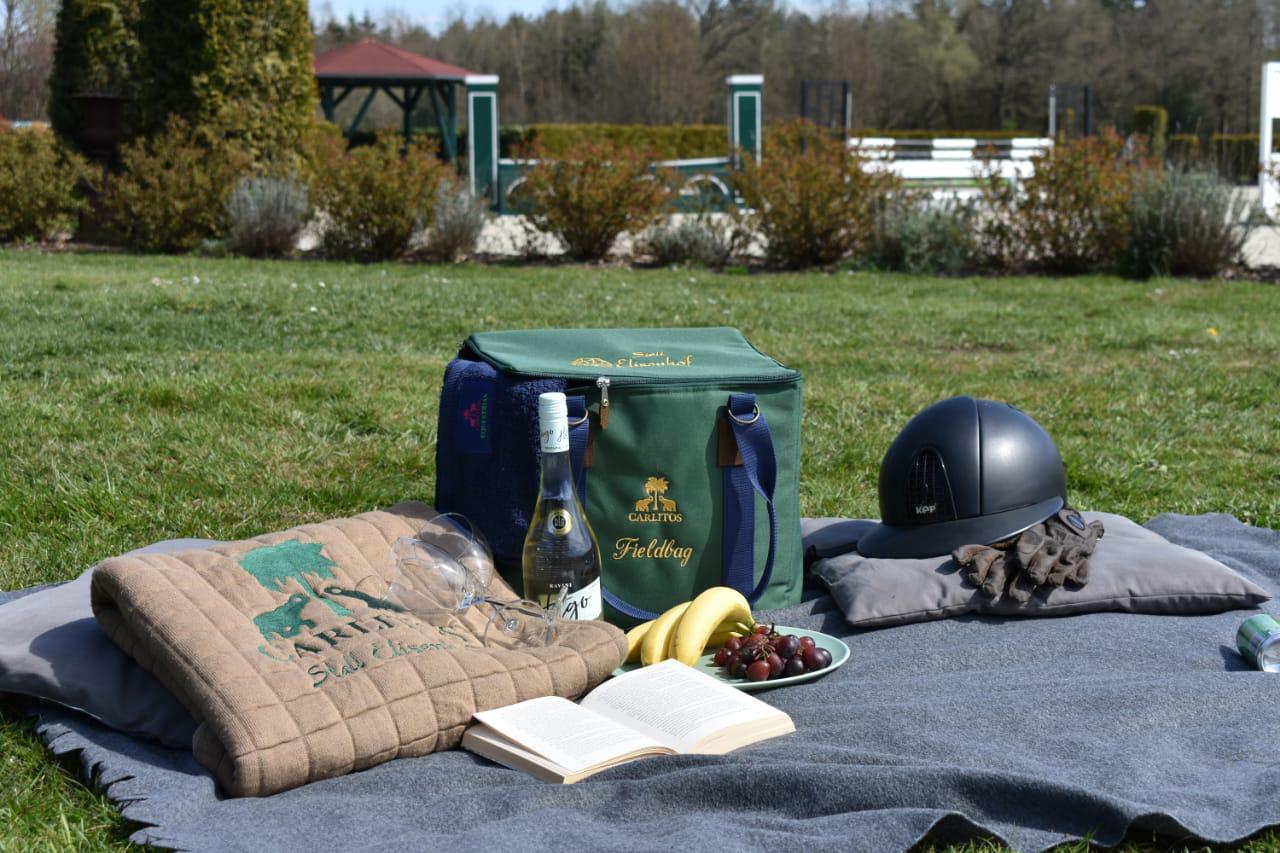 field bag
• Suitable as a cleaning case, box bag, picnic basket, cooler bag or equipment bag
• flexible interior layout
• Easy to care for as it can be wiped out
• Customizable
functional
The interior consists of 4 elements. Thanks to a Velcro system , they can be placed anywhere inside the bag.
Due to the rubberized interior, the bag is very easy to care for and washable .
The bag has 4 rings. A shoulder strap (available separately) can be attached to these, for example, or it can be attached to the box door . The zippers can be provided with a padlock and are lockable .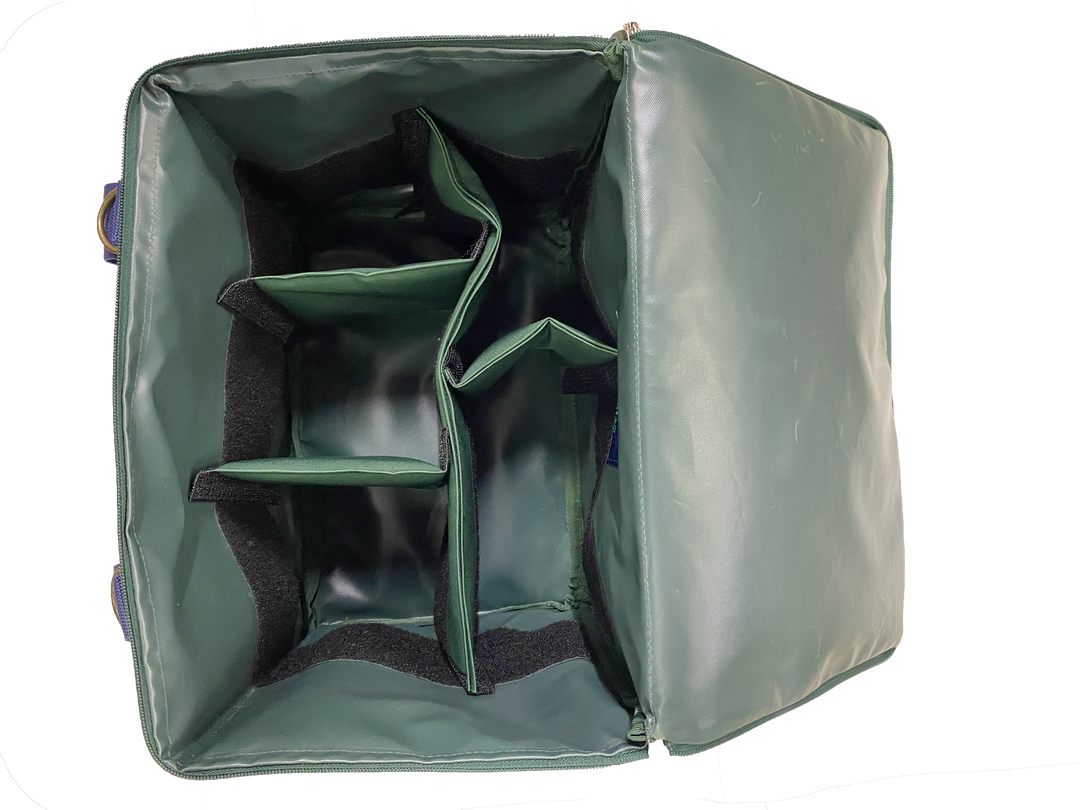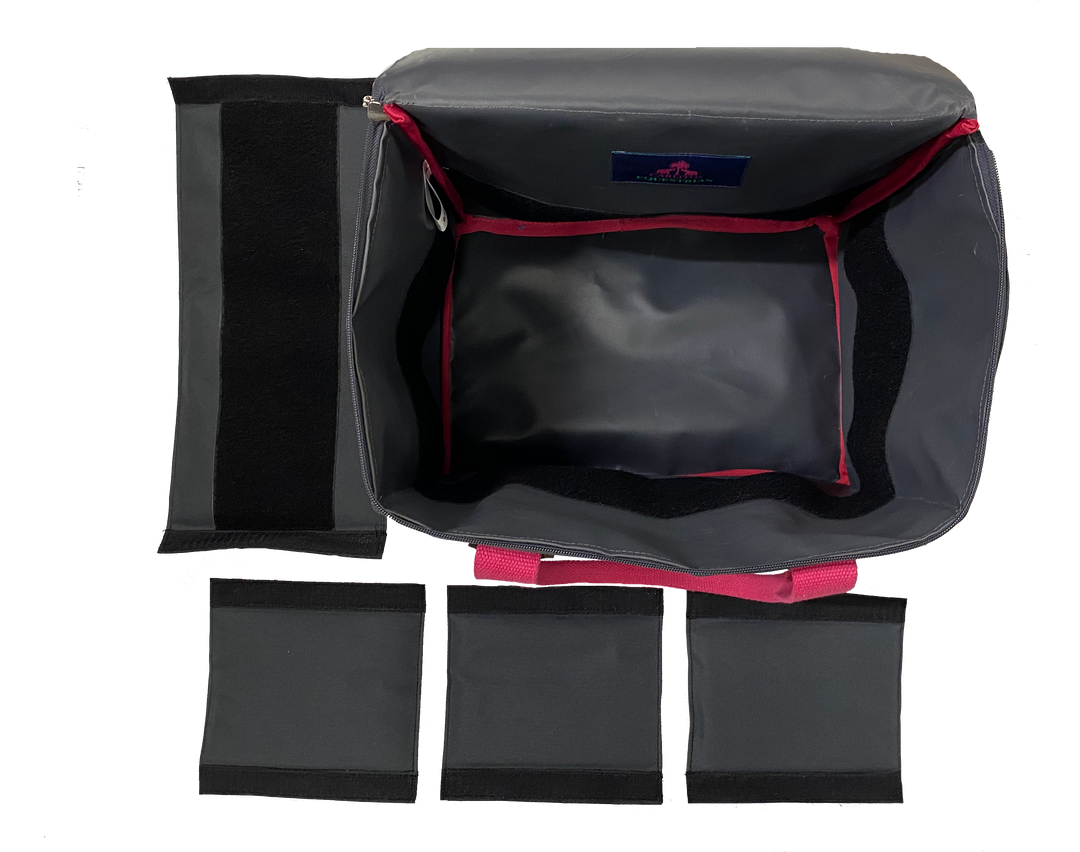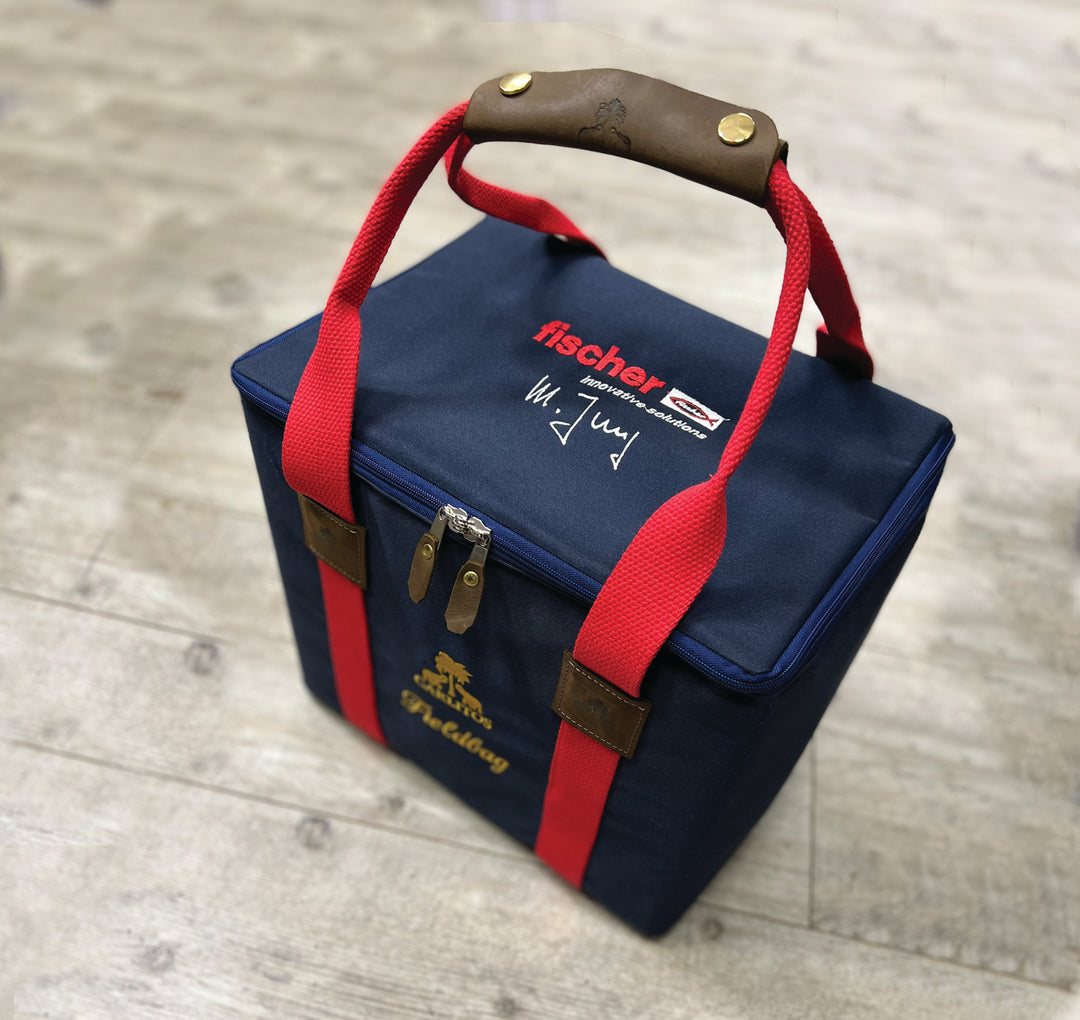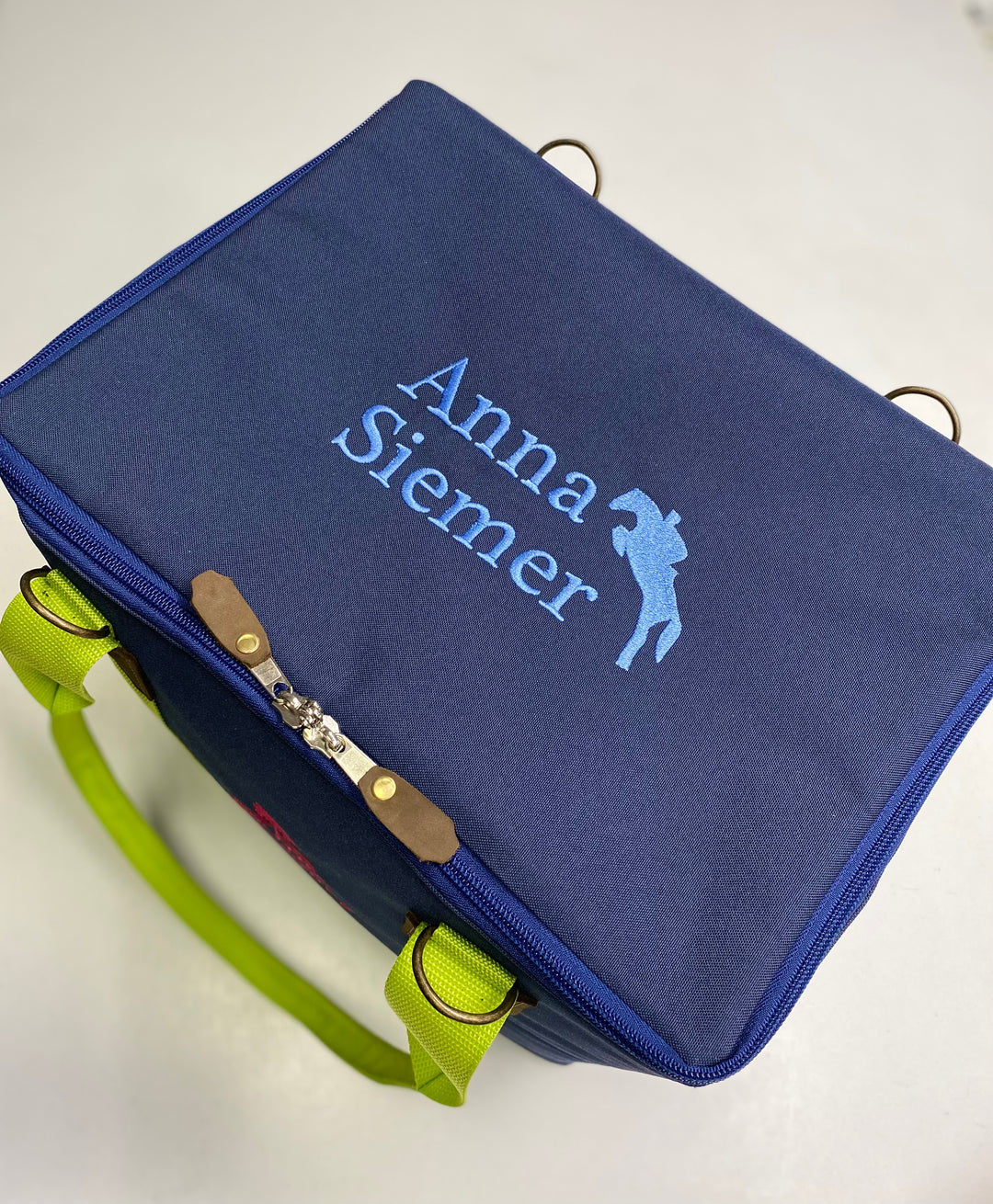 The field bag
Design your OWN
Personalize the Fieldbag DYO in your stable colors and with your own logo as well as our CARLITOS team riders! Whether on the warm-up area with supplies for horse & rider or as a beach bag - the field bag will soon be indispensable!