Horse hair everywhere in the trunk? Dirty gaiters in the tack room? We have the solution! The laundry bag, which is water-repellent and coated on the inside, leaves nothing to be desired!
Thanks to its innovative shape, it is easy to stow away, but has enough volume to transport saddle pads, horse blankets or gaiters cleanly, for example. The transport bag can be closed quickly and easily with a strong strap.

As with all our equestrian products, the dirt bag is also individually handcrafted in the colors of your choice (included in the price). Give the dirt bag a very personal touch by having your name or logo embroidered on it.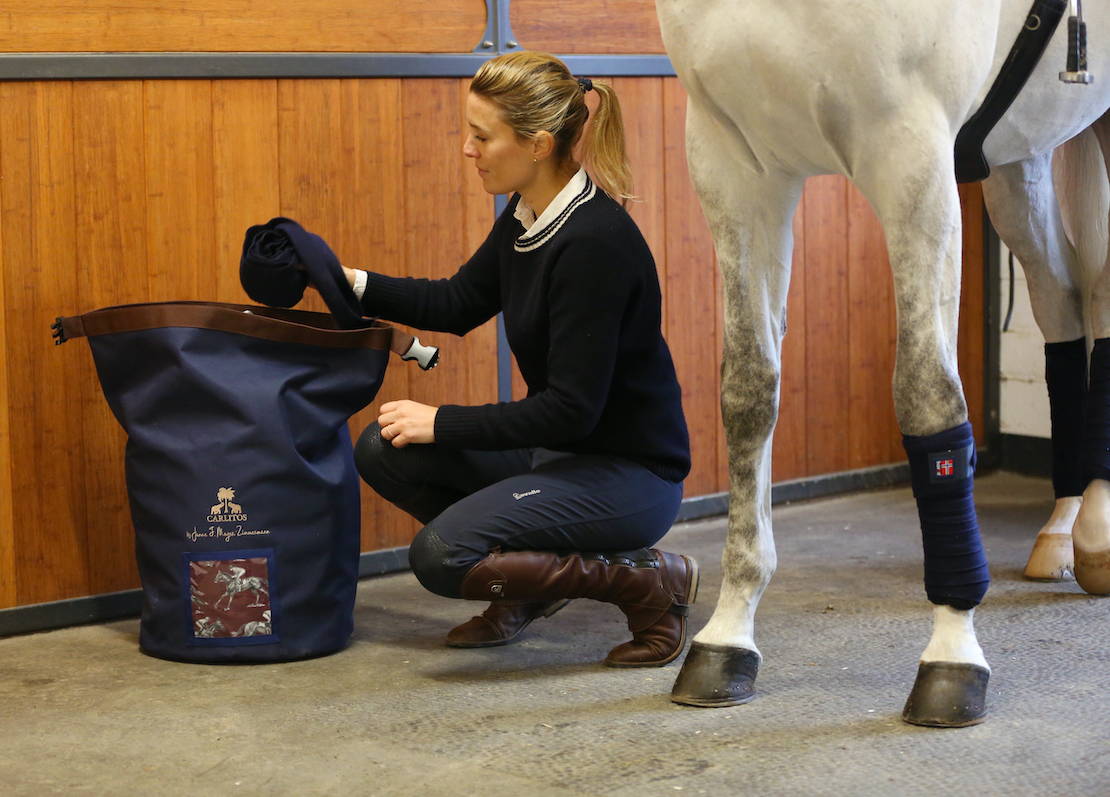 dirt bag
• Perfectly stowed away dirty utensils - especially when traveling in the car or truck.
• Storage of gaiters, saddlecloth & all accessories
• Interior washable
• Eyelet for hanging
everyday hero
What to do with the dirty stuff?
Off to the dirt bag! It makes everyday life easier, because dirty things become
so perfectly separated and can perfectly
transported to the front of the washing machine.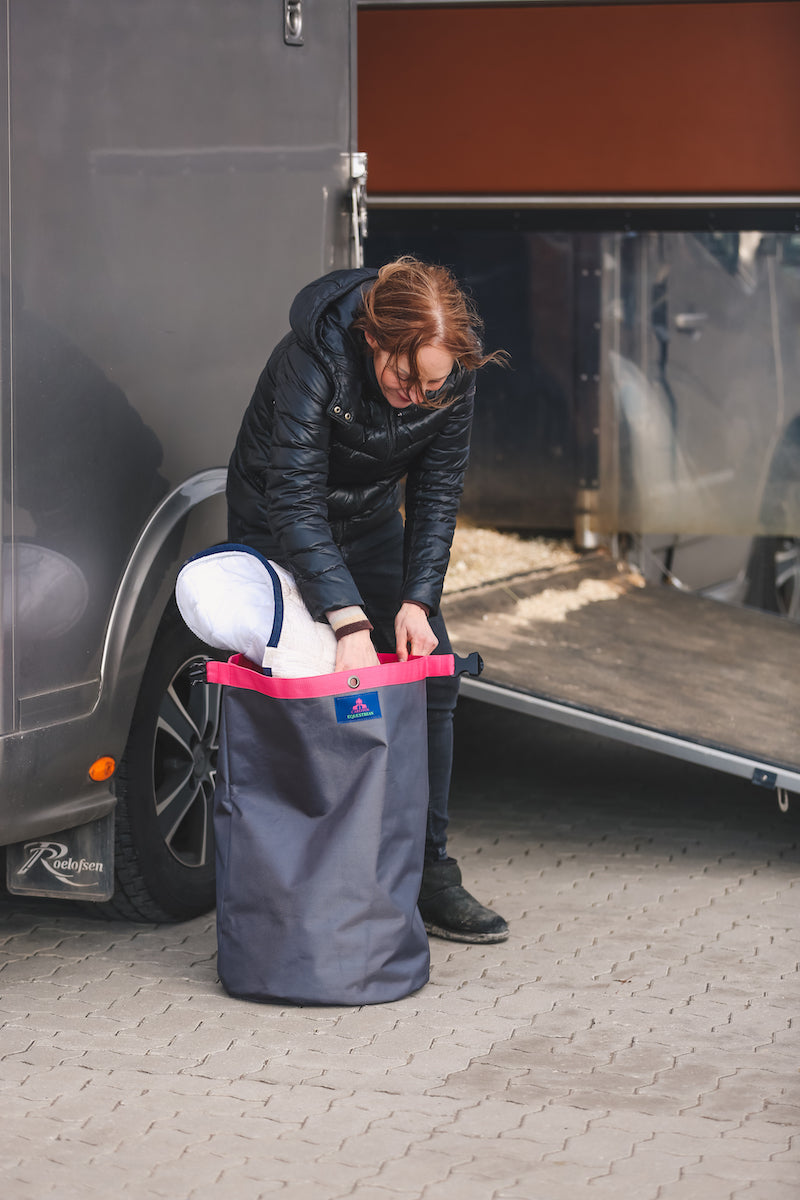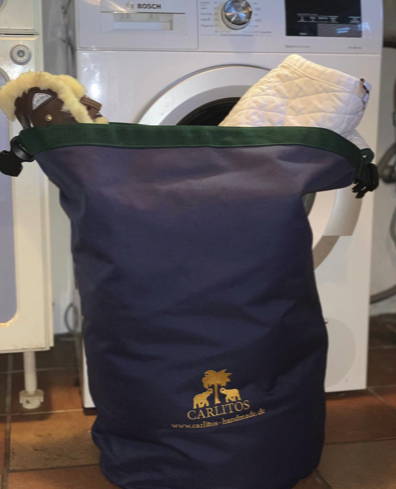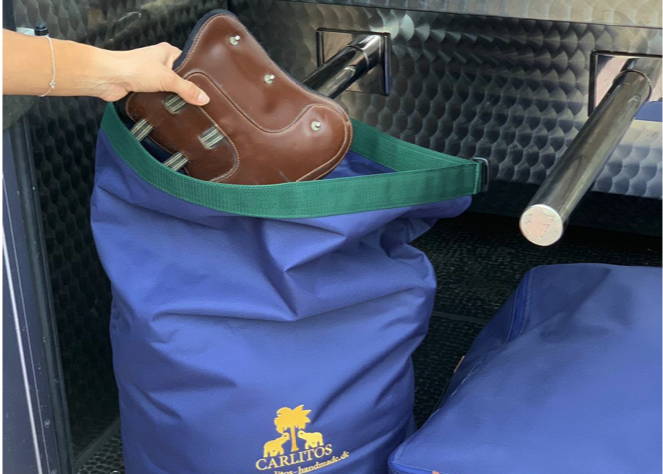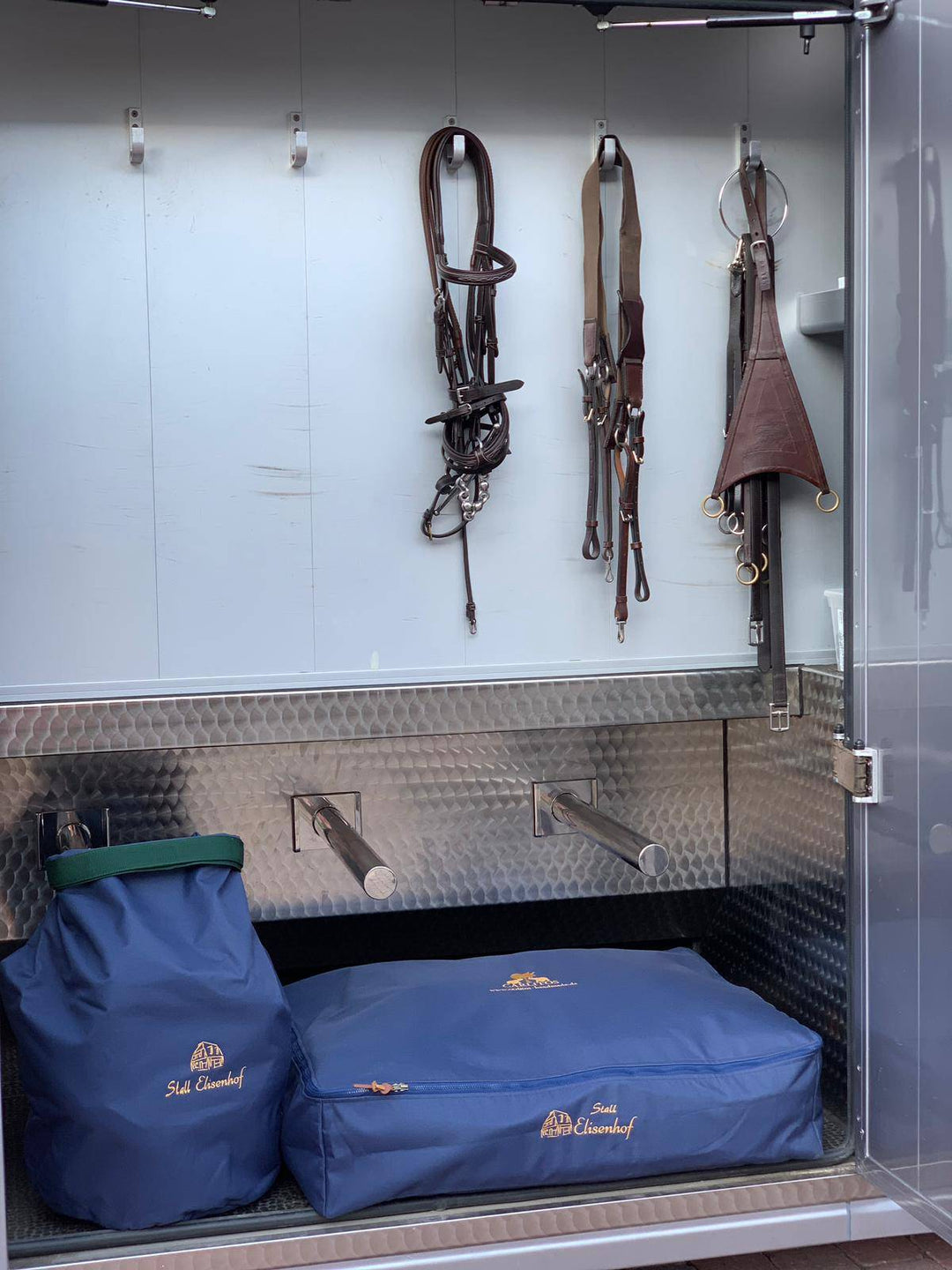 Perfect kit
Together with the saddle pad bag, a perfect set for tournaments and on the go. The dirt bag has a washable interior and equipment is shown to its best advantage.
The history of the dirt bag!
Anna Siemer:
"I don't like it at all when dirty things are flying all over the place after the exam. Or even worse - get too close to the clean equipment. That's why I developed the dirt bag with Johanna!
And now this very practical, large bag is indispensable. For every training he first transports the clean things and after riding then everything that is dirty ends up in the sack. The bag is easy to close and can also be easily rinsed out."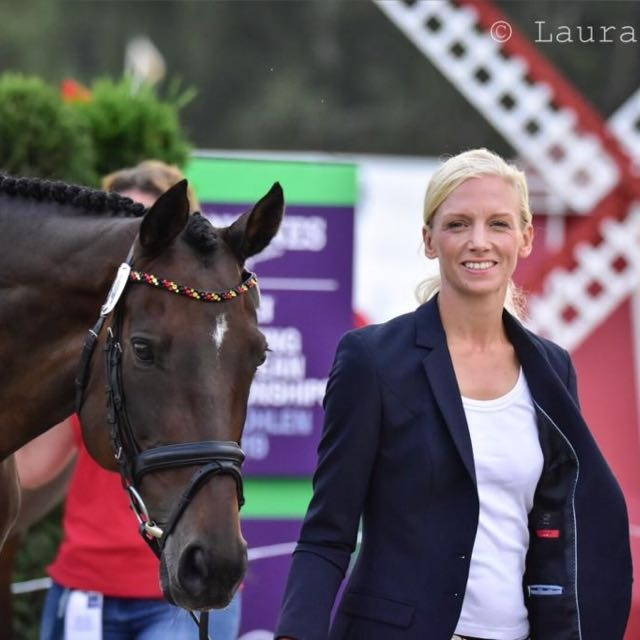 Quickly misused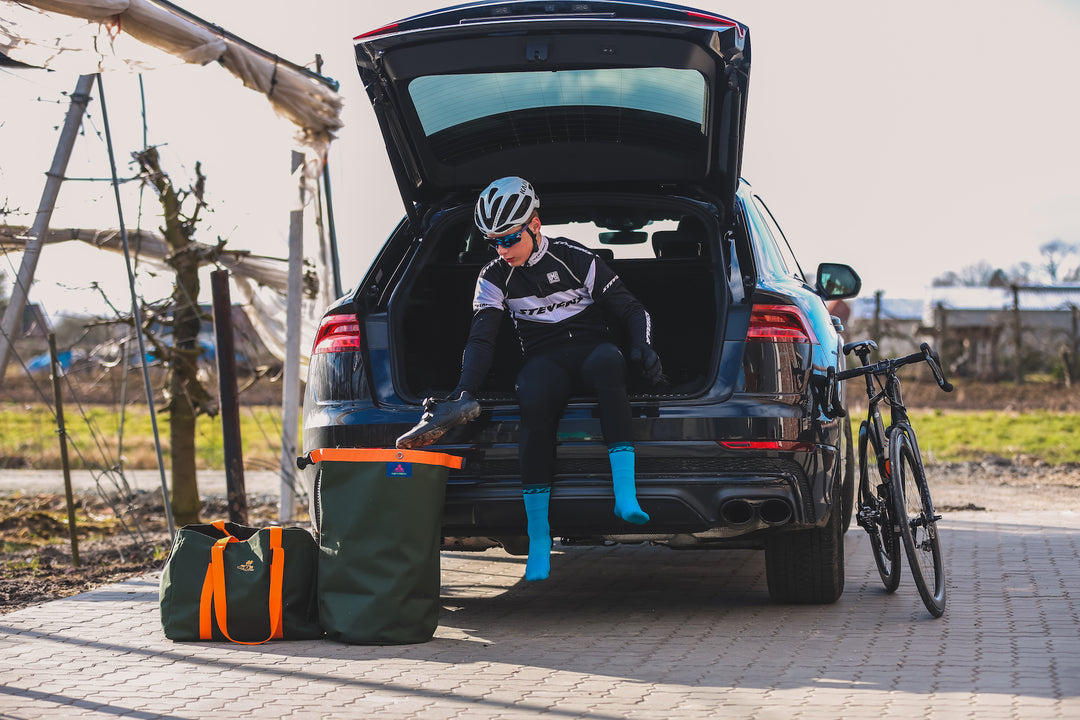 everyday hero
No matter when and where.
The dirt bag simplified
pretty much every situation!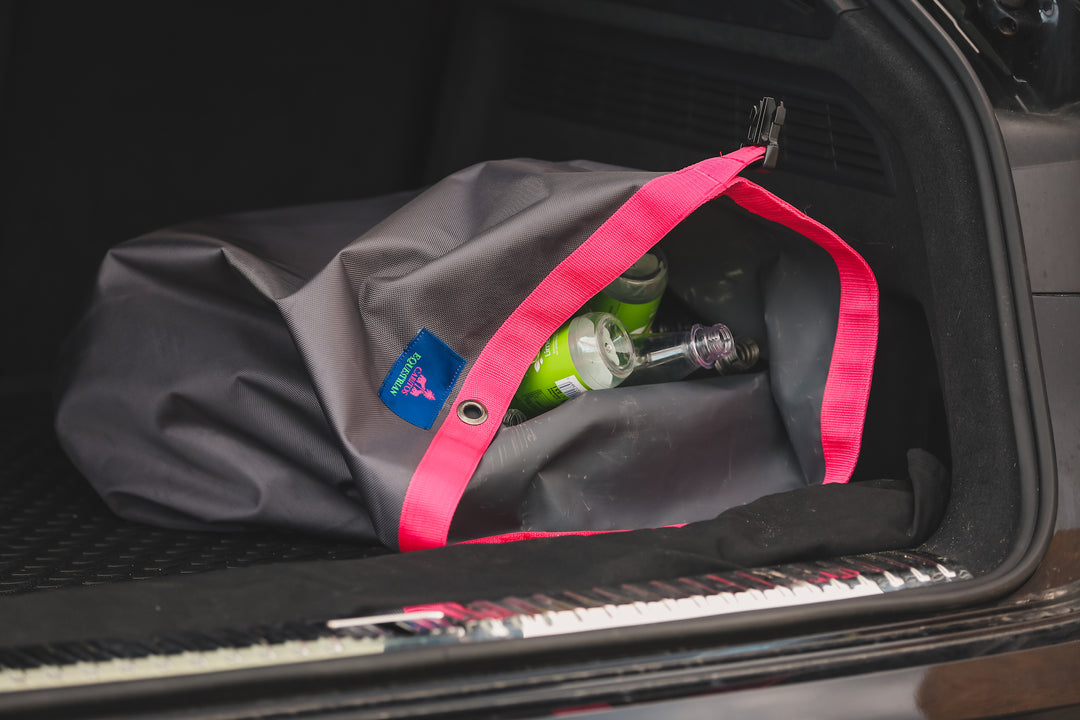 problem solver
Reusable and interchangeable!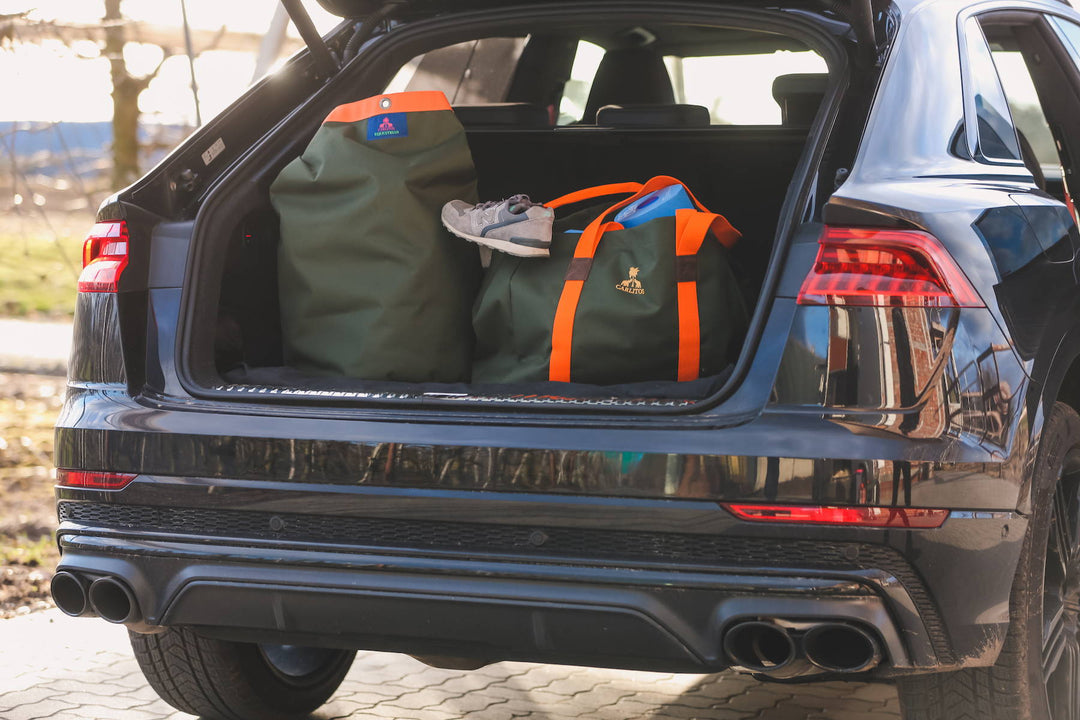 Sorted
Optimally stowed away and ready to hand. Design your set
e.g. shopper & dirt bag in
your favorite colors!
Dirt bag HOF WATERKANT saddle pad Dyo